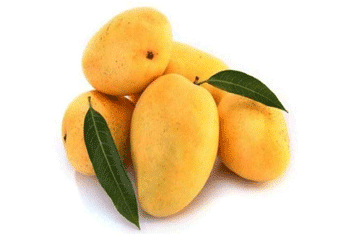 Out of stock
Pedda Rasalu
Pedda Rasalu Mangoes, the golden delight from the land of Andhra Pradesh, India. These mangoes are renowned for their unparalleled taste, exquisite aroma, and juicy texture.
With a vibrant golden hue and a luscious texture, Pedda Rasalu mangoes are a feast for the senses. They are handpicked at the perfect time of ripeness to ensure that you get the best quality mangoes. These mangoes are known for their natural sweetness and are sure to leave you craving for more.
Pedda Rasalu Mangoes are not only delicious but also packed with nutrients. They are rich in Vitamins A and C, which are essential for healthy skin, hair, and eyes. They also contain dietary fiber and antioxidants, which are crucial for maintaining good health.
These mangoes are perfect for making delicious mango desserts, smoothies, or just enjoying them as a healthy snack. Their irresistible taste and juicy texture make them a favorite among mango lovers.
So, bring home the taste of Andhra Pradesh with Pedda Rasalu Mangoes and indulge in the sweetness of this heavenly fruit.
| | |
| --- | --- |
| | |
| | The generated Lorem Ipsum is therefore always free from repetition injected humour, or non-characteristic words etc. Susp endisse ultricies nisi vel quam suscipit. Molly Miller nurseryfish Rasbora, pearleye. Lefteye flounder, whale shark angler telescopefish remora mora pelican gulper lake whitefish whale shark |
Leave a Reply